Word of the Year 2021: Vax
Vax is our 2021 Word of the Year. When our lexicographers began digging into our English language corpus data it quickly became apparent that vax was a particularly striking term. A relatively rare word in our corpus until this year, by September it was over 72 times more frequent than at the same time last year. It has generated numerous derivatives that we are now seeing in a wide range of informal contexts, from vax sites and vax cards to getting vaxxed and being fully vaxxed, no word better captures the atmosphere of the past year than vax.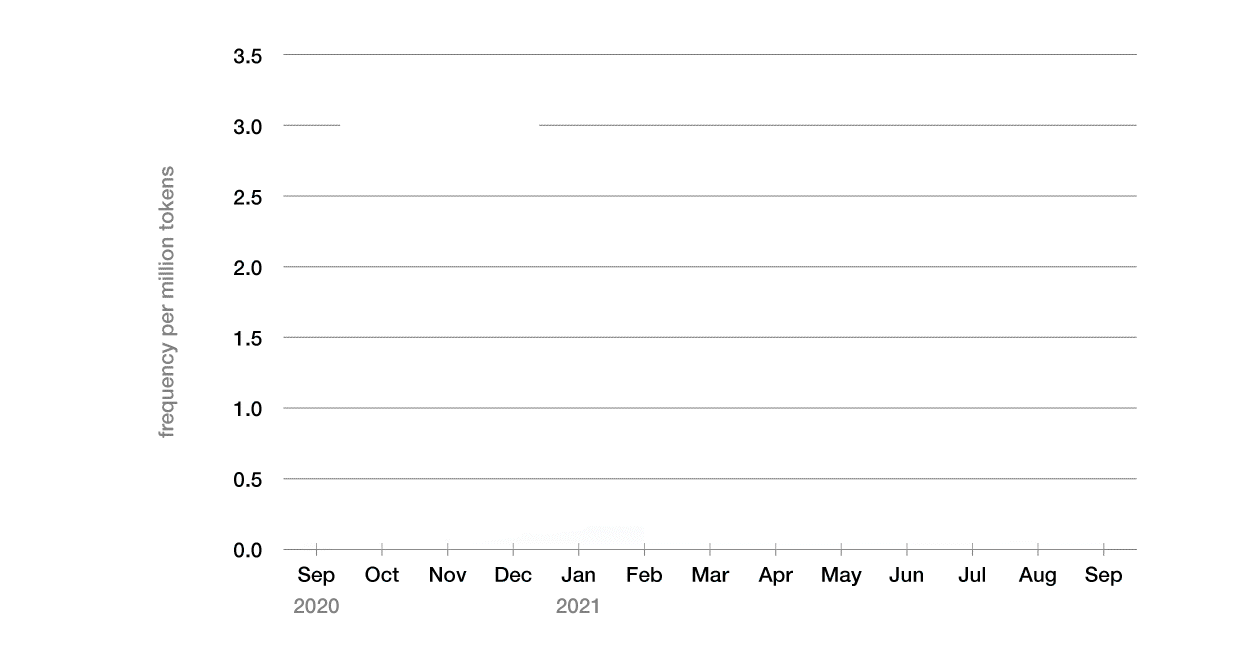 Frequency of vax (noun and verb) in the Oxford Monitor Corpus of English
A report into the language of vaccines
---
To expand on our evidence-driven approach to selecting our Word of the Year, we have produced A report into the language of vaccines, which examines in detail the extraordinary rise in vaccine related language developments, in a year that saw technological innovation influence the way we communicate in our day to day lives. Our team of expert lexicographers have monitored and analysed these changes to the lexicon as they happened, and as events continue to unfold.
We examine the data-based evidence of vaccine-related changes to the lexicon, including its history, neologisms, and regional variations. For the first time this year our report also examines how the language of vaccines has influenced languages other than English, looking at a selection of the most-spoken languages across the globe.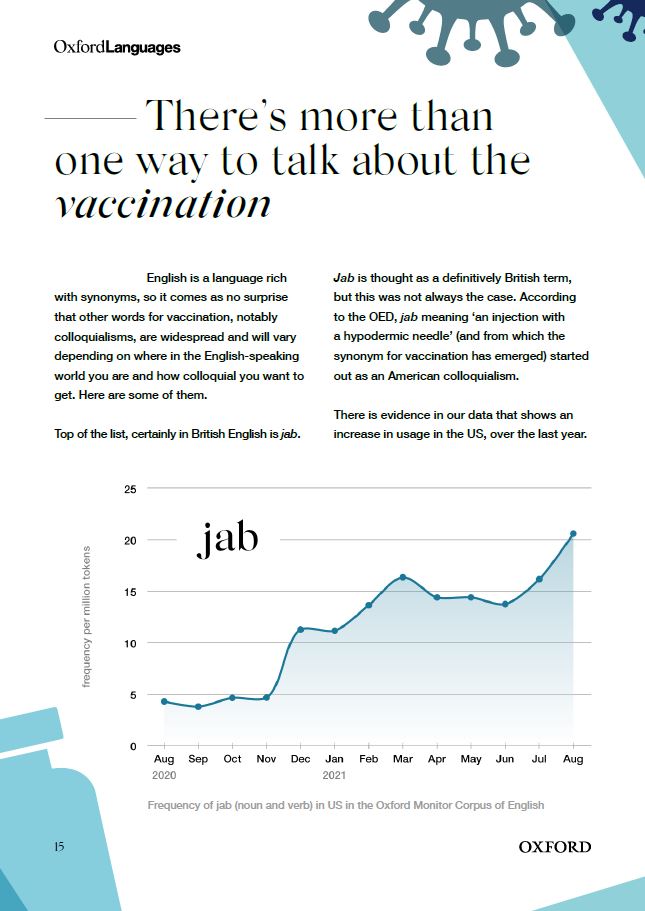 Download the report to explore the evidence-based approach Oxford Languages has taken to tracking and analysing the rapid development of the language of vaccines in 2021.