A number of Oxford's dictionaries are available as mobile apps, covering multiple languages and areas of language learning.

Among these is the Oxford Dictionary of English, the leading English dictionary mobile app on the market, and Oxford Dictionaries of French, Chinese, German, Urdu, and Russian.
A number of Oxford thesauri are available for download, offering unparalleled access to synonyms and example sentences.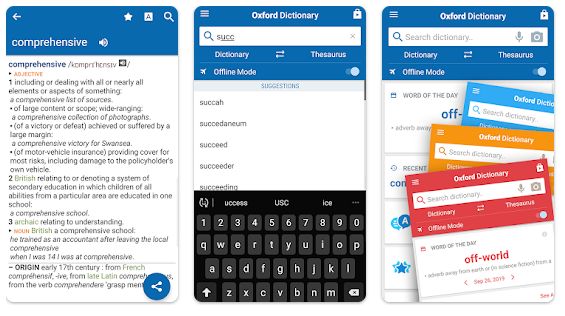 Specialist dictionaries such as the Oxford dictionaries of Etymology, Finance, Geology, and more, offer insight into specific fields. The apps offer an immersive learning experience with features such as audio pronunciations, offline mode for easy access at all times, and a Word of the day feature to expand your vocabulary in everyday life.
Enjoy the wealth of linguistic knowledge in app form with just one click!